Our guiding principles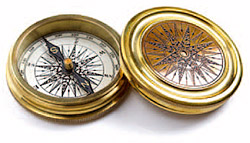 We are committed to the system of a free and social market economy. This gives individuals the freedom to trade and shape life independently while also providing social benefits for the general public. This requires the existence of a market in which companies can compete without hindrance. Only markets that can offer benefits to their partners, especially their customers, succeed in this kind of market. That's why we focus our corporate policy on identifying the desires as well as the problems faced by our customers and offering solution approaches.
A company is a community of people that are united by a common interest. Consequently, a company can only remain competitive if the proprietors, company management and employees all pull in the same direction. That's why we are committed to establishing and maintaining a corporate culture that is characterised by trust and mutual appreciation of all the people employed by the company. We are a family-owned company and want this to continue. As a result, our business policy is not focussed on increasing the company's value based on short-term profit maximisation. Rather, our objective is to constantly improve our performance and competence in order to secure our market position in the long-term.
The concept of fairness does not just apply in sport, but in business as well. The rules of the game in business are set by the legislator. We apply these regulations without restriction, even if we believe they are not justified in individual cases. Our success is based exclusively on performance. We do not take part in transactions in which unlawful or ethically unacceptable means are applied.
Our corporate strategy
The purpose of the company is to ensure that out business partners – customers and suppliers – obtain benefits from their business relationship with us. This is the overarching requirement to ensure that our objectives – qualitative growth and adequate returns – are achieved.
We want to achieve our company's purpose and objectives by focussing on the following activities:
• Concentration on the problems faced by out target customer group
• Concentration on decisive purchase factors
• Development of cross-company logistics with customers and suppliers
• Streamlining internal operating processes
• Customer-focus of our employees
• Use of the intellectual performance potential of our employees and the development of their creativity.