You can rely on our logistics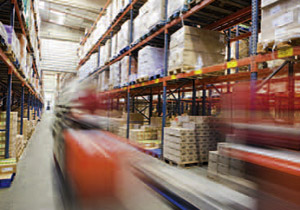 Our site in Essen has about 20,000 m² of storage space and 100,000 storage locations with a stock value of about five million euros. We have a turnover ratio of eight thanks to our "chaotic" warehousing system. Our delivery capacities are certain to impress. Over a million items are stored in our ERP (Enterprise resource planning) system. Our delivery capacity is over 98% for A items and over 95% for B items. The "First in/First out" principle in controlled electronically.
KAT – Group of "A"uthorised parts traders
KAT is our partnership system in order to strengthen your market position as an independent vehicle parts trader. You benefit from a broad product range from renowned manufacturers, from direct customer dialogue and via the internet as well as from personal consulting on environmental and disposal issues. KAT also offers optimised warehousing, high delivery capacity, active inventory maintenance, specialist trade conferences for an active exchange of ideas and training for your staff.
More info is available at www.kat-online.de
Everything in a single process

With EASYPARTS the name says it all. It is the established and convenient internet solution for parts searches and for determining the correct parts, vehicle diagnostics, technical data and labour values. EASYPARTS does everything in a single process, conveniently over the internet. You receive all the detailed info and specific price information. EASYPARTS ensures smooth processes and transactions between manufacturers, wholesalers, retailers, workshops and end consumers.
Learn more at www.easyparts.de
Fixed prices with Moovu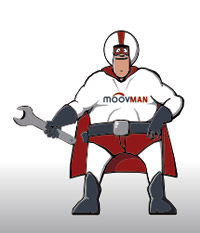 Moovu is Germany's first and only online portal with a fixed price guarantee for your vehicle repair and inspection. Fair fixed prices naturally also apply for quality spare parts. For every brand. Guaranteed. Details can be found at www.moovu.de
IT services
Internet ordering system: Our internet ordering system is available around the clock for information, orders and returns. Requests and orders from our suppliers are made possible by the TecCom integration.
Vehicle parts catalogue:Electronic catalogue to identify products using their KBA number or vehicle type. Our premium service means that we include our suppliers as well as external suppliers in the catalogue. We hope that we can help you identify parts more easily and save you looking through a multitude of catalogues. The catalogue is available in our internet ordering system, incl. the purchase prices.
Engine parts catalogue: Electronic catalogue to identify products using their engine code and/or vehicle type. The catalogue is available in our internet ordering system.
Product and price maintenance: On request, we can also provide data on stock list and price maintenance for various ERP systems.
Data exchange: We exchange data with our customers and suppliers using the Edifact format. Orders, order confirmations, delivery notices and invoices (only on the supplier side) can be processed using this system.
Support: If you require IT support, you can access TeamViewer free of charge and grant our IT team access to your computer. This does not involve any installations on your computer and no changes are made to your configuration.