Safety that unites

The hydraulics must work. And to make sure that this is the case, we make sure the connections are secure. Whether subsystems, cylinders, engines, pumps, valves or reservoirs – the Hengstenberg hydraulics programme covers all your requirements. We deliver customised adapters and conducting elements, measuring instruments for temperature, pressure and volume flow, pipe clamps, fluid systems and pipe fittings. Our hydraulics technology and services, such as the filter service or oil condition monitoring and hose service (BGR237) provide safe, cost-effective and environmentally friendly solutions.
Special features that impress.
You can expect more from us, as we wouldn't be Hengstenberg if we didn't also offer a few special features. For example, our in-house engineering department develops internal subsystems/plants in order to offer you customised hydraulics solutions. Another special feature is our service fleet which can help you with tube filter oil services as well as the maintenance of entire hydraulics systems. Our services are naturally ISO certified.
The devil is in the detail …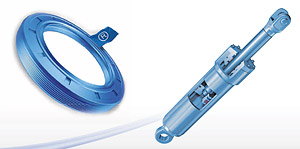 … which makes the industrial parts in all machines, engines and systems extremely important. Hengstenberg is also your reliable partner for industrial parts with a range of products for sealing and vibration technology, drive engineering or fastening technology. Our expertise ensures that you receive the right solution. Adhesives, lubricants and assembly tools round out our diverse programme.
Pros ask pros.
Hengstenberg industrial parts are used in a multitude of market segments and applications. For example, in plant and mechanical engineering, in the energy industry, agricultural technology and the food industry. We provide everything from maintenance requirements through to series production. Maximum product quality is our ultimate benchmark. Our technical support is just as reliable as our products. On request, we can also help you optimise your process costs.