HENGSTENBERG Group
Welcome to the HENGSTENBERG Group's online presence. This website provides comprehensive information on spare parts for vehicles and engines, hydraulic components and industrial parts as well as our service offer. We also offer consulting services for the independent motor vehicle parts trade on the environment, disposal and occupational safety as well as providing IT support.
Your HENGSTENBERG Team looks forward to any questions or suggestions that you may have. Simply complete our contact form.
Our origins
The history of automotive manufacturing is closely linked to the history of our company. In the twenties – a period that saw the start of industrial automobile manufacturing – Eduard Hengstenberg went into business for himself as a sales representative. He represented several engine part manufacturers, some of which supplied their parts to vehicle manufacturers. Then, like today, automobile manufacturers maintained close cooperation with independent component manufacturers for both the development and the production of automobiles. In contrast to today, the repair market was completely separate from the new car business.
Our guiding principles, our strategy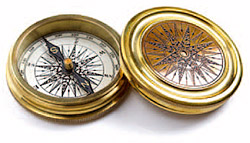 We are committed to the system of a free and social market economy. This gives individuals the freedom to trade and shape life independently while it also provides social benefits for the general public. This requires the existence of a market in which companies can compete without hindrance. Only markets that can offer benefits to their partners, especially their customers, succeed in this kind of market. That's why we focus our corporate policy on identifying the desires as well as the problems faced by our customers and offering solution approaches.